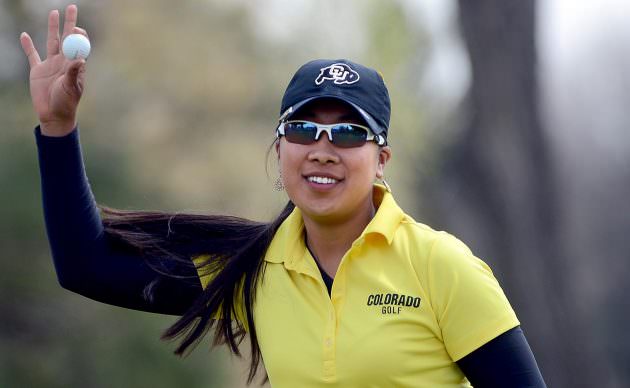 Two of Colorado's NCAA Division I women's teams qualified for this week's Regional Championships: the University of Colorado Buffaloes, who finished runner-up to UCLA in the PAC-12 championship; and the University of Denver Pioneers, winners of the Summit League championship.
A top-six finish for either team in its three-round qualifying tournament (May 8-10) punches a ticket to the National Championship May 19-24 at Rich Harvest Farms in Sugar Grove, Ill.
But going into Wednesday's final round, both have some major work to do to advance.
Playing in windy conditions in Columbus, Ohio, home of the Ohio State University Scarlet Course, the Buffs find themselves in ninth place, but only five shots behind the sixth-place Purdue Boilermakers.
The No. 20th ranked Buffaloes shot an 11-over 299 on the day, 14 strokes better than Monday's first round. All 18 teams in the field shot over par for the second straight day on the par 72, 6,416 yard course.
CU's Brittany Fan (T-22), Kirsty Hodgkins (T-28), Robyn Choi (T33) are all within a shot of each other, while Esther Lee (T-53) rebounded from from an opening-round 9-over 81 to card a 3-over 75 in her second round. Hodgkins, who opened with an 80, rallied to shoot an even-par 72 on Tuesday.
"Overall the team played better today," head coach Anne Kelly said. " We have our work cut out for us tomorrow, but I feel confident this team can take on the challenge."
Follow the Buffs progress here.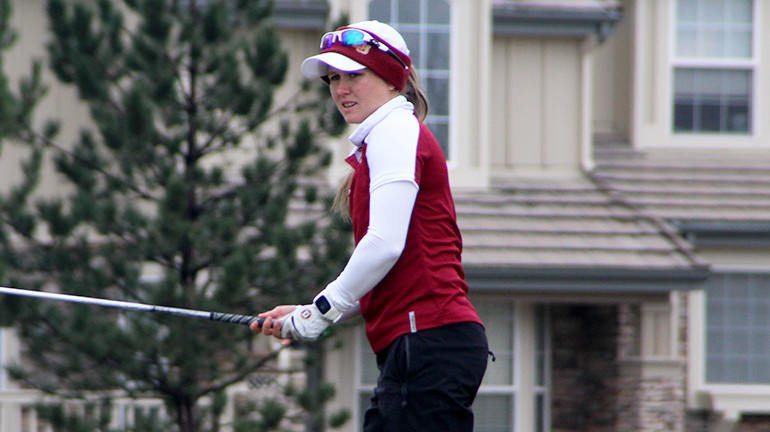 Competing at the University of New Mexico Championship Course in Albuquerque, the Pioneers currently sit at 14th, 18 shots from that coveted sixth spot.
Mariell Bruun at 5-over (T38) and Jessica Carty 6-over (T45) lead Denver, but the team needs more from Jessica Dreesbeimdieke at 9-over (T60), Sophie Newlove 11-over (T71) and Lauren Whyte at 12-over (T77) if it wants to make a charge.
"We hope we can finish strong tomorrow and make a run for a top-six spot," head coach Lindsay Kuhle said. "As soon as we start seeing some putts fall for birdies I think we will gain some momentum and confidence. We look forward to competing for each other and playing Pioneer golf, which is competing and playing confidently until the very end."
Follow the Pios progress here.
Meanwhile, in other regional action, some players with Colorado ties are making some noise.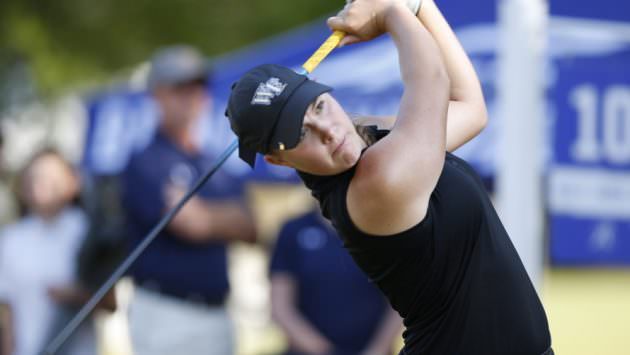 Westminster's Jennifer Kupcho, a sophomore at Wake Forest University, leads the field by a shot in the Athens Regional held at the University of Georgia. The 8th-ranked player in the country according to Golfstat, Kupcho carded a 68-70 to find herself at 6-under par, one shot clear of Alabama's Lauren Stephenson. With the Demon Deacons starting third-round action 22 shots out of advancing to the nationals, it appears Kupcho will play in the nationals as an individual, as she did last year. Follow her progress here.
Playing in the Lubbock Regional, University of Oklahoma junior Hannah Wood of Centennial , enters the final round tied for 19th place at 3-over par. Follow her progress here.
Also in Lubbock, Katrina Prendergast of Colorado State, competing as an individual, is tied for 36th, three shots behind Wood at six-over. Follow her progress here.